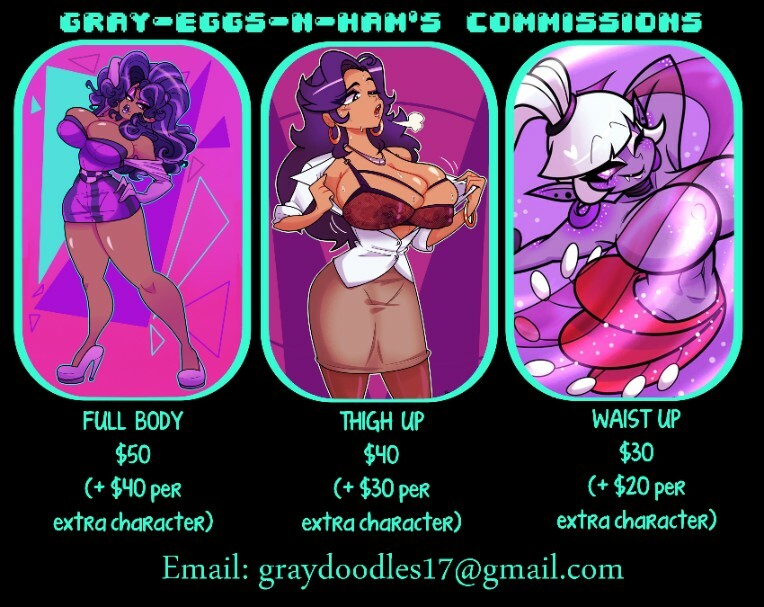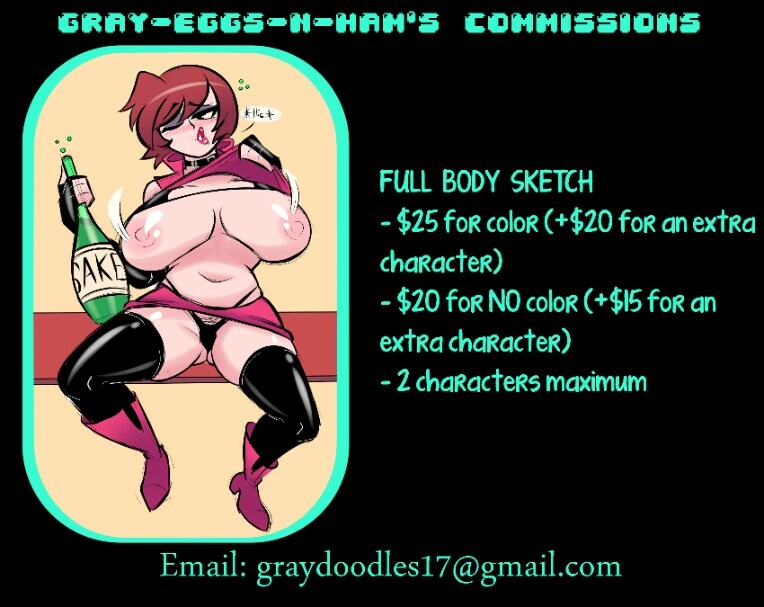 Email: graydoodles17@gmail.com
Include within Email:
The type of Commission you want (Full Body, Thigh Up, etc.).
Your request with any necessary details.
Image references of the character(s) and any necessary reference(s).
Commission Rules & Extra Info:
If I do not respond to your email in 24 hours after you've sent it please check if you typed my email correctly first, then send it again. If any trouble persists THEN you can private message me.
An invoice will be sent to your email after we agree on your request.
Payment through PayPal in USD Only. Payment Upfront.
I will adjust price of commission based on complexity of the character(s) and specifics. (I will let you know if I do of course).
Commissions are posted on my blogs/sites. (I will charge extra for 'private' commissions).
Due to my drawing process please know that I DO NOT send Sketch Previews, Roughs, or WIPs for commissions. (I don't allow EDITS as I'm working on the drawing. I can still send a WIP if you'd like but it is NOT to get an 'approval' on it)
I email you the high resolution image in PNG format by default, but you may request another format if you'd like.
No refunds. If you are a new customer please look through my artwork first.
Will Draw:
Fan Art
OCs (please have a reference of them. No text descriptions or compiled images of other things to describe them.)
Will NOT Draw:
New character designs (Not for the displayed prices above. Contact me if you're interested in working with me on creating your character.) 
Underage (loli/shota)
Dicks (dicks being covered/censored and sex toys are ok)
Penetration
Rape
No yellows, browns, or greens if you know what I mean